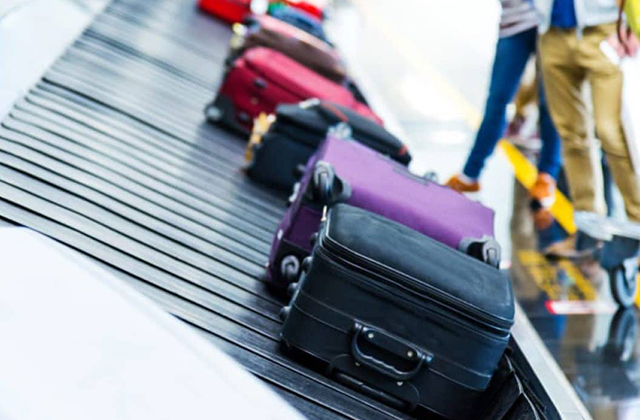 If you travel often, you have most likely experienced the nightmare of missing luggage during your travels. In today's time, flying is pretty messy, and it may include the problem of lost luggage. The longer it takes for your luggage to arrive, the more nervous you get. Unfortunately, losing your luggage is very common, but you can take several measures to prevent this.
Make sure your bag is tagged properly.
Making sure your luggage is properly tagged is a pretty easy approach to prevent things from going missing. No one can be too careful, so make sure the current tag is easy to see, get rid of any outdated tags, and check the tag once the check-in agent has attached it to your bag.
Get hi-tech with your tagging.
Locating misplaced luggage becomes much easier with the use of GPS-tracked tags. Although various gadgets are available, most of them typically consist of a small tag or device and a smartphone app allowing you to follow your bags.
In addition to reducing the stress of losing your luggage in the first place, knowing the specific location of your luggage can assist the airline in getting it back to you more quickly.
Mention clearly where it's going and who owns it.
Along with an ID badge on your luggage, it's smart to have some information inside the case, such as your contact information and travel plans. In other words, the more details your luggage has, the simpler it will be to return it to you. Print out your itinerary and place it on top of your clothing to make it simpler for baggage handlers to return your bag to you. Sometimes, baggage handlers will look inside bags to determine where they are going and who the contents belong to.
Your chances of having your luggage arrive late increase if you are the last person to board the aircraft, and they are also the last to be loaded.
Remember that your luggage needs to get to the loading bay once you leave it off at the check-in desk. If you wait till the last minute to pack, your luggage may not arrive at the loading facility in time and may not be loaded.
Most travelers merely want to grab their luggage and leave the airport quickly after a long flight. Unfortunately, a case of mistaken identity can occasionally happen while people are rushing. To make your luggage stand out among the hundreds of others, you could add a few colored straps to distinguish yours from the others. These straps have a dual role in keeping your luggage safe.