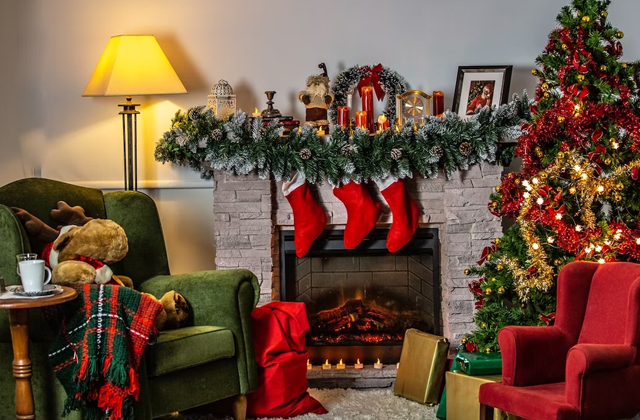 Christmas in Australia falls in the hottest month of the year in Australia. This may be why many Australians are choosing to celebrate Christmas in July. On the other hand, they may celebrate more traditionally during this month because of the milder weather, which they cannot do throughout the summer. But whether you celebrate Christmas in Australia customs in July or December, you will have a memorable experience. Therefore, learn how it is celebrated and what to expect when you travel to this great country over the holiday season.
5 Best Ways to Celebrate Christmas In Australia
Here are five delightful ways to celebrate and have a great time at Christmas in Australia, whether traveling with friends, family, or alone. This will make your journey worthwhile.
Blue Mountains: Enjoy A Traditional Roast
Even though many Australians still observe Christmas with a traditional roast in December, the extreme heat at this time of year might make it a bit challenging to appreciate the feast. Due to this, you should visit the Blue Mountains in July for a customary celebration that includes a roaring fire. Numerous hotels and eateries in the Blue Mountains may provide a Yuletide experience.
Sovereign Hill: Experience The Lights
Sovereign Hill, an outdoor museum in Ballarat, Victoria, shows the difficulties of the 1850s Australian gold rush and the best Christmas decorations in Australia. However, as part of the Christmas celebration, it is turned into an enchanted winter wonderland with bright lights and fake snow in July. So if you want to enjoy an Australian Christmas celebration in July, this is one location you should go to.
Perth: Explore The Nightlife
Christmas in July is a lovely time to visit Perth. However, you will only have a good time if you plan to come here in December wearing a Christmas sweater. When it comes to Christmas attire in Australia, jumpers have a special place, and you may have fun with them. You may view spectacular lights and decorations in the city's pubs because they are decorated for the holidays. This city is full of Christmas experiences in the summer.
Queensland: Enjoy a Sicilian-Themed Party
Will you like to see some unusual Christmas decorations in Australia? Then, make your way to Queensland's Ballandean Valley, where you can experience a Sicilian-themed Christmas in Australia 2022 party hosted by a vineyard every July. The winery, which the Costanzo family has owned since 1946, ensures the celebration is distinctly Italian. Even La Befana, the Italian Christmas witch, makes an appearance!
Lord Howe Island: Meet Santa
You might not have considered spending Christmas Day on an island, but when you're in Australia, you have to get creative. Lord Howe Island, located off the New South Wales coast, is among the most well-liked locations in the nation to observe the holiday. You can see Australian Christmas fare and even meet Santa Claus.
Final Words
Everywhere in the world, people celebrate Christmas with great enthusiasm. However, Christmas in Australia is a special occasion. So plan a trip to Australia and delight in these five thrilling Christmas celebrations there.