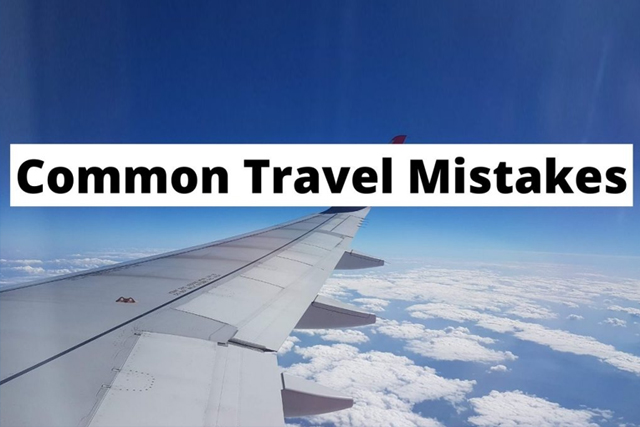 Traveling mistakes are very common. These mistakes turn your mesmerizing vacation into a nightmare. You need to make proper planning, whether you are traveling within the country or abroad. Although travelers always pre-plan their journey no one knows what holds throughout the vacation. Keeping this in mind, we have prepared five common mistakes to avoid by travelers during planning their vacation.
Overpacking
Overpacking is the most common mistake done by everyone. One should always travel light. You can make a list of items you need and check the weather forecast. Also, if you stick to the particular list, you will have much space in the bag for the shopped items from that place.
Not Buying Travel Packages
Travelers should include travel packages in their tours. They offer a lot of benefits and services like accommodations, hotel transportation, and destination tours. Travel packages also offer travelers security in case of delays and cancellations happen along the way. The service provider can rearrange transportation or pay the clients if unwanted things happen.
Packed Itinerary
Another mistake made by travelers is they wanted to explore everything in a limited time. But it is not practical to visit much in a limited time. You may not enjoy all the destinations to the fullest extent. So, rather create a flexible itinerary and list random experiences and activities of that particular place.
Eat food in famous restaurants
Having breakfast, lunch, or dinner in any famous restaurant is not only expensive, but it will also be crowded. So, instead of having food in expensive restaurants, eating local cuisine in a local restaurant is always a better idea. It will also save you money.
Not carrying all your required documents
It can prove to be the biggest mistake by travelers. If you are traveling to any international destination, it is a must to carry all the required documents with you. Also, cross-check if your passport is valid in the country. Make sure to check all the requirements before you visit another country.