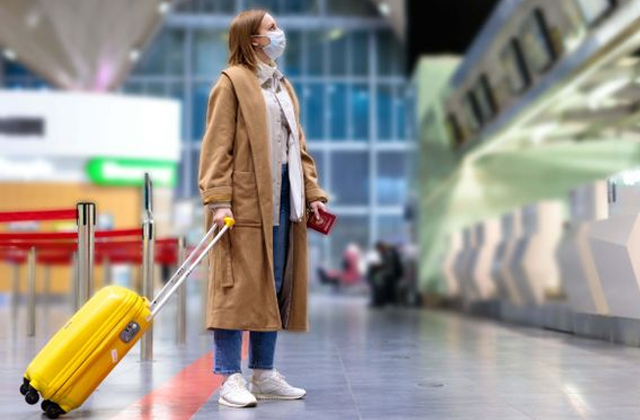 We travel on vacation to escape the stress of work and home, but getting to the airport and boarding the plane can be the most difficult aspect of the trip! To help you enjoy a great vacation from beginning to end, we have compiled stress-free travel advice for airports.
Understand the travel requirements.
Nowadays, traveling is a little different, but Covid-related admin doesn't have to be stressful. Entry requirements for various locations aren't as hard as they initially appear. Typically, you'll need to show confirmation of complete Covid-19 immunization or a negative Covid-19 test result. Additionally, you might need to fill out paperwork to hand in at check-in and at the border.
It can be simpler to present a little stack of papers than to navigate between a plethora of apps, so save yourself the stress by downloading all the documents to your phone (in case of a weak signal) and bringing printed copies as a backup.
Pre-book your airport transfers.
Don't wait until you arrive in an unfamiliar place to arrange transportation to your accommodation. If you pre-book your transportation, whether a private car with your name on it or an affordable shared shuttle bus, you can step off the plane knowing exactly where to go and when you'll be by the pool.
Pack light and right.
Your packing list will be a little different if you're taking a vacation in the age of Covid-19. You must pack enough face masks and hand sanitizer for your trip. While travel companies and airports are working hard to maintain cleanliness, every one of us has a responsibility to guarantee our own and other people's safety while traveling.
You can even travel with just your carry-on luggage if you reduce the rest of your packing list (and keep your hand sanitizer under 100ml). By bypassing the baggage carousel and skipping the heart-pounding moment of weighing your checked bags at the bag drop, you can arrive at your resort much faster.
Arrive at the airport early.
Stop furiously checking Google Maps to find the nearest train or bus so you can make it through security in time for your flight. Instead, to account for delays or long lines, get there early—two hours before a short-haul flight and three hours before a long-haul one.
Keep all your paperwork in one place.
It's a good idea to gather all your critical papers before you go and store them in one location, like a specific pocket in your carry-on luggage, so you always know where to find them.
That also applies to any add-ons you've reserved, such as airport transport. Keep a printed copy of your reservation and all your important papers so you can access them quickly when you arrive.