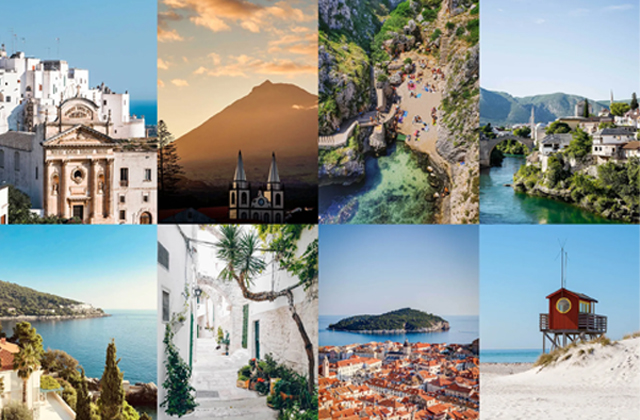 Are all of your friends unable to travel with you; perhaps you prefer to plan a trip independently of everyone else's preferences; possibly you want your own Eat, Pray, Love experience and desire to embark on a journey where you will learn just as much about yourself as you will about the rest of the world. 
Traveling alone has several advantages, including indulging your every whim, empowerment, and chances for introspection, self-discovery, and new connections. So gather your confidence, purchase your ticket, and get ready to go out on the journey of a lifetime by yourself.
List of 5 best Countries for Solo Travelers
Here you will find the top 5 destinations for the solo traveler to visit in the coming season.
Iceland
The country is a paradise for outdoor enthusiasts with caverns and caves to explore, volcanoes and glaciers to walk, and geothermal spas to soak in. And because it is the most peaceful nation in the world, a recent Global Peace Index report says solo travelers can explore the nation without worrying.
Consider taking a day trip to the incredibly popular Blue Lagoon or whale watching in Faxaflói Bay if you're visiting Reykjavik. Outside the city, you will find Thingvellir National Park offers camping, horseback riding, hiking trails, and the freshwater Silfra fissure, recognized as one of the best diving destinations in the world.
2. Costa Rica
It's obvious why Costa Rica has a longstanding reputation as the happiest nation in the world. You will find whitewater rafting down the Reventazón River ziplining through stunning rainforests, hiking, and rappelling down waterfalls in Arenal Volcano National Park; Costa Rica offers a wide variety of outdoor activities to satiate your spirit of adventure.
Arenal has hot springs that are great for unwinding. In addition, you may visit Playa Manuel Antonio, a tropical beach in Manuel Antonio National Park, where you can take in the fauna and white sand.
3. New Zealand
New Zealand is ranked as the second most tranquil nation in the world by the Global Peace Index. As a result, the nation is one of the best destinations to meet other visitors and a paradise for outdoor enthusiasts. You can go whale watching in the Bay of Plenty, heli-hike across Franz Josef Glacier, hike part of the Tongariro Alpine Crossing, take a boat through the fjords, rainforests, and waterfalls of Milford Sound.
Spend a day at Waiheke Island for wine tastings or travel to the Hobbiton Movie Set to explore the actual Shire if you want to avoid all your adventuring.
4. Netherlands
The Netherlands is an excellent destination for novice solo travelers to test their fledgling independence. Use a bike to navigate around Amsterdam, a city renowned for its relaxed and inviting vibe, like the Dutch do. You may cycle to renowned establishments like the Van Gogh Museum while seeing the city's attractive canals and bridges by starting in the well-known urban park Vondelpark.
The Keukenhof, frequently called the Garden of Europe and located just outside of Amsterdam, is home to 800 types of tulips and about 7 million bulbs. Alternatively, to see the biggest tulip field in the Netherlands, go to Noordoostpolder during its annual Tulip Festival.
5. Switzerland
Switzerland is known for its dazzling scenery, and traveling by rail is undoubtedly the best way to experience it. You can freely travel by bus, train, and boat while crossing spectacular waterfalls, forests, and lakes with a Swiss Travel Pass. You can also get off the train to explore historic castles, go on Alps excursions, and drink Swiss wine.
Moreover, rather than merely purchasing a bar of Toblerone or Lindt at the neighboring store, take a chocolate-themed walking tour in Lucerne or Zürich or visit one of the numerous renowned chocolate manufacturers.