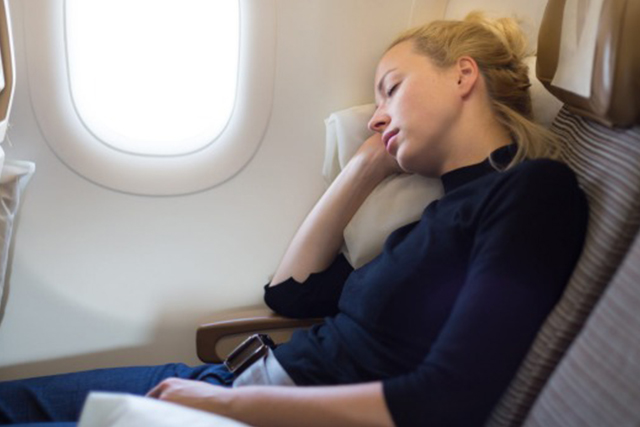 Are you traveling on lengthy flights? You may feel bored, uncomfortable, and exhausted whether you are taking a seven-hour tour to Europe or undertaking a 19-hour journey of the world's longest flight.
The problems of long-haul travel can range in harshness from annoying seatmates to downright dangerous. An unclear planned journey can ruin your day. Fortunately, we have listed ten easy tips to bear a long flight. Read on!
Book your Tickets Early
Without waiting and hoping for the price drop, it is better to book your tickets at the earliest. As the earlier you book the tickets, the better your chances of picking your favorite seat.
Book Back Seat 
If your favorite seat is no more available, book the back seat. However, it will be noisier, but if everyone prefers the front seat, you have a far better possibility of ending up with an empty seat or two beside you.
Furthermore, keep an eye on the seat map before you fly if there are any empty seats you can get at the last minute.
Get Creative
So, if your flight is long hours, you get to use it as an opportunity. You can carry the notebook with you, a sketch pad, or anything else you are interested in.
Stay Hygienic
Stay hygienic is important for everyone. So, try to carry your own toiletries and ensure to brush up your teeth, put on some deodorant, and even you can change your clothes to be hygienic.
Bring your Best Conversation
Long flights can be very boring. So, never hesitate to start a conversation with your fellow seatmate. If you are likely to be seated next to an interesting and friendly fellow, strike up a conversation.
Walk to Keep the Blood Flowing
Passengers who travel in pressurized cabins may have symptoms such as weariness, headaches, swelling limbs, and dehydration over time as a result of decreasing blood oxygen levels. The most ideal activity is to Stretch. To increase blood flow, walk up. You can also perform some quiet exercises in your seat, such as rolling your shoulders and turning your ankles.
Wear the Most Comfortable Outfit
When it comes to long-haul flights, pick a "comfy-chic" dress code of neutral, loose-fitting layers you feel comfortable in. Experts also suggest wearing compression socks, which decrease swelling and reduce the risk of blood clots.
De-stress Before you Arrive
Before you go on a long journey, it is necessary to have a nice breakfast, go to the gym, or for a walk. It is important for every traveler to feel relaxed.
Don't Overpack the Carry-ons
A long-haul journey will demand more of you than a short-haul flight would, but that doesn't mean it's too overpack. Keep your essentials in your personal item so you can always access them.
Bring your Own Pillow
The basic carry-on item for long-distance passengers is a small pillow. Travel pillows are available almost everywhere at airports, and appearing a little foolish is a minor price to pay to avoid damaging your neck.